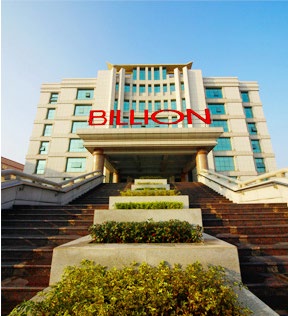 Baihong Industrial Holding Co., Ltd. located in Jinjiang City, Fujian Province, the famous hometown of overseas Chinese, was established in 2003 and has three 100% owned subsidiaries: Fujian Baihong Polyfiber Technology Industrial Co., Ltd., Fujian High- tech Materials Industrial Co., Ltd. and Vietnam Baihong Industrial Co., Ltd. Subsidiaries.
The company was listed on the Hong Kong stock exchange on May 18, 2011, stock code: 2299.HK. It is a manufacturer specializing in high quality polyester yarns used in garment fabrics, shoe materials, home textiles, automotive and industries. It integrates R&D, manufacturing and sales services.
It is a large-scale spun polyester yarn manufacturer in China and large-scale polyester yarn in South China. The yarn manufacturing facility had an annual design capacity of 2.83 million tons. The company focuses on developing new products, establishing long-term friendship scientific research cooperation with key national universities and scientific research institutes, and successfully launching a series of new products. and strongly developed new environmentally-friendly polyester film products that can be used in many fields.
The company always adheres to the mission of "committed to providing green and healthy products to the people and becomes a supplier of high quality raw materials for consumer goods in the world" and follows the business philosophy of "creating green products ". Baihong will strive to build a long-standing brand and provide high quality products and services to customers all over the world with professional technology and serious attitude. Willing to cooperate with customers all over the world for mutual benefits and common development
Billion Industrial Vietnam Company Limited (Billion Vietnam Company for short) was established on March 22, 2017, with registered capital of 22 million USD and more than 2,000 employees, total investment capital is 358 million USD. It is estimated to create jobs for more than 5,000 workers. Opportunities Currently Billion Vietnam has created a number of venture capital funds in the same industry: POY / FDY can produce 600 tons per day, the first scale in Vietnam; DTY 129 units, the first production scale in Vietnam and the bottle piece can produce 500,000 tons. Vietnam has the largest scale, currently products are mainly sold in Europe, America / Southeast Asia and Vietnam.